GC3 Series GeoCube
Now CE Marked for EEA applications

The new GC3 Series GeoCube takes TC Testing to even deeper borehole testing!

A new stainless steel heat exchanger and new power handling elements allow the Extended Range GeoCube to reach 1,100 feet / 335 meters with 17,500 watts of power.

Additionally, the new heat exchanger manifold design allows external access to the heating elements for faster replacement in the event of an element burnout. Located even lower in the fluid flow and with an externally mounted pressure relief valve, the heaters are even further protected from accidental airlock and burnout.

The Extended Range is still available with (3) standard and Advanced Data Logger options.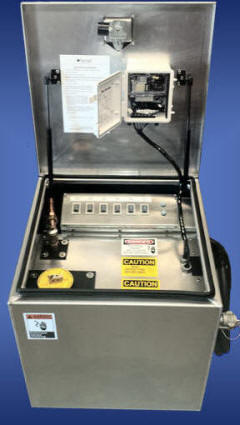 New GC3 Series GeoCube for Extended Range to 1,100 ft / 335 meters
PRODUCT LINE
The GeoCube family provides firms with an in-house Thermal Conductivity (TC) / Thermal Response (TR) / Borehole Thermal Resistance (BTR) testing and data analysis capability.
The GC3 GeoCube available in 500 / 850 / 1,100 foot models.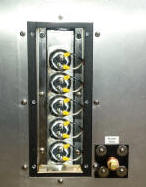 External Heater Access Panel (Open)

New (5) Heater Element Panel